Home
Dr. David O. Prevatt, PE (Massachusetts)
Associate Professor, Department of Civil and Coastal Engineering, University of Florida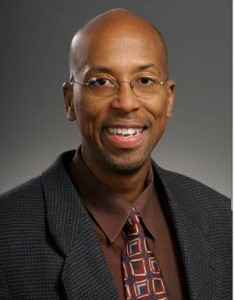 David O. Prevatt, an associate professor in the department of civil and coastal engineering, at the
University of Florida
focuses his research on the mitigation of extreme wind damage to low-rise construction and particularly the performance of existing residential structures. Prevatt is the principal investigator of a RAPID research project funded by the
National Science Foundation
, to document damage to residential buildings following
the tornado that devastated Tuscaloosa, Ala., on 27 April 2011
. A month later, he reconvened his team of investigators, to visit Joplin, Mo., and assess the damage that occurred there to residential structures, critical facilities and schools. His research will address ways to ultimately reduce the extensive losses and disruption to normal life caused by tornadoes, particularly in the inventory of existing residential buildings. Prevatt is examining whether building practices, like those adopted in Florida to prevent hurricane damage (e.g. strengthened connections and debris protection), and new materials could help with protecting structures against tornadoes.
In a special ceremony in Trinidad and Tobago on 29 September 2012, Dr Prevatt won a silver medal in recognition of outstanding achievements in engineering. The award is given annually by the
National Institute of Higher Education, Research, Science and Technology (NIHERST)
to honor scientists and engineers from the Republic of Trinidad and Tobago. Dr. Prevatt was recognized for his consistent research in civil engineering focusing on improving the hurricane-resistance for residential construction and in developing tornado load models.
In January 2012, Dr. Prevatt was awarded a Faculty Early Career Development (CAREER) research grant from the National Science Foundation to develop engineering solutions for tornado-resilient, and sustainable housing communities. The motivation for this study titled "
CAREER: Tornado-Resilient Structural Retrofits for Sustainable Housing Communities
" is to establish sustainable approaches that will reduce the vulnerability of our existing residential communities to catastrophic damage from tornadoes. Experimental and analytical studies focus on understanding the load paths in these structures and developing structural enhancements for light-framed wood structural systems.
The effective use of construction resources for low-rise residential and commercial structures has been of increasing importance. To understand the issues Dr. Prevatt started to teach a new graduate level course; Engineered Design of Sustainable Residential Structures, and also extended his research to explore the wind resistance of green (or vegetated) roofing systems. Full scale testing conducted at the University of Florida in May/June 2012 concluded a two-year study, sponsored by the Hurricane Research Advisory Committee of the Florida Building Commission. That study generated several reports including the
Comprehensive Wind Uplift Study on Modular and Built-in-Place Green Roof Systems
.
Prior to his appointment to the UF faculty, Prevatt was on the faculty of
Clemson University
, where he was an assistant professor and director of the Wind Load Test Facility. He conducted wind tunnel tests using scale models of typical Florida residential structures to quantify the wind loading. His expertise is in structural engineering, wind engineering and the performance of building envelope systems. His current research involves experimental investigation and analytical modeling of the structural load paths in wood-framed structures, and the full-scale wind uplift testing of building cladding components (commercial and residential roofing). After earning his doctorate in civil engineering from Clemson University in 1998, Prevatt worked as structural engineer with a Boston-based consulting engineering firm,
Simpson Gumpertz and Heger
. Prevatt developed his building envelope expertise in forensic investigation of and the repair and renovation of building envelope systems for contemporary and historic building facades. He is a member of the
American Society of Civil Engineers
, where he serves on the ASCE 7 wind load subcommittee, and the wood structures committee. He is also a Director of the
American Association for Wind Engineering
, and member of the UK Wind Engineering Society. Dr. Prevatt is a professional engineer, registered in the Commonwealth of Massachusetts and in Trinidad and Tobago.
Congratulations to Dr. David O. Prevatt on Career Milestone!
Dr. David O. Prevatt has been promoted to Associate Professor with tenure in the Engineering School of Sustainable Infrastructure and Environment at the University of Florida. He received his Ph.D. from Clemson University in 1991 and his areas of interest include wind engineering, resistance of residential construction to hurricanes and tornadoes and extreme wind mitigation techniques.
We congratulate Dr. Prevatt for accomplishing the very significant milestone in his career!